Step Three
Make Your Impression
IMPORTANT : READ ALL INSTRUCTIONS BEFORE BEGINNING :
Clay dries quickly and you should try to finish making the impression within a minute or two of opening the foil envelope.
1.

Open the foil & remove the clay.

2.

Quickly roll the clay into a ball.

3.

Place clay between the clear plastic.

4.

Press down until the clay is the size of a penny.

5.

Make sure the impression finger is clean & dry.

6.

Push straight down on the clay & slowly remove.

7.

Place the dry impression back in box to mail.
Step Four
Send It Our Way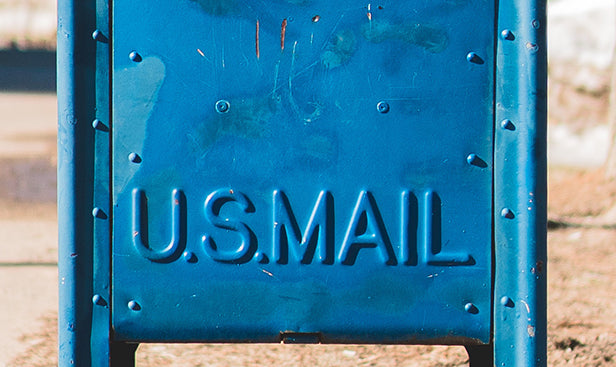 Upon its arrival, we use your unique impression to create a mold and hand-craft your timeless keepsake. Because we are a small business, we are able to pay special attention to each order and guarantee that each print is crafted with the utmost care and attention.
PRECIOUS METAL PRINTS
P.O. BOX 123, KNOXVILLE, TN 37901
These heirloom quality treasures make great gifts that can be worn in many forms. Expect 2-4 weeks for your completed charm or cufflinks to arrive. Personalized and effortlessly charming, it will be a piece that everyone in your life will want to know about.
Get Started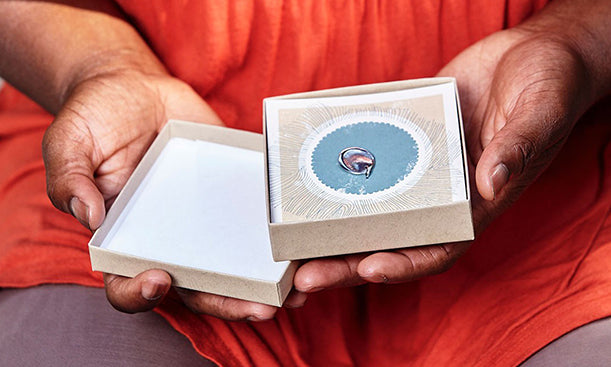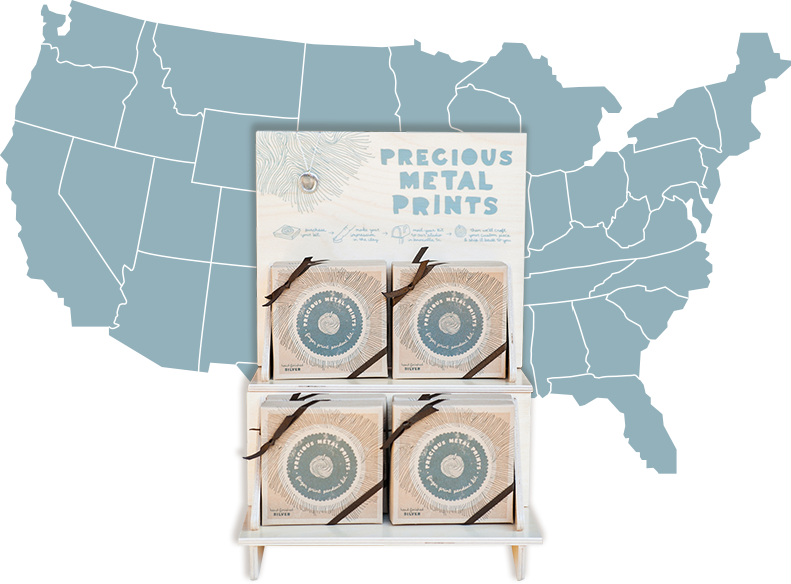 Wholesale Opportunities
We would appreciate the chance to supply your store with our Precious Metal Prints kits. If you are interested in ordering wholesale through us, send us a message with the form below and we will get in touch with you!